Message from the Dean of Students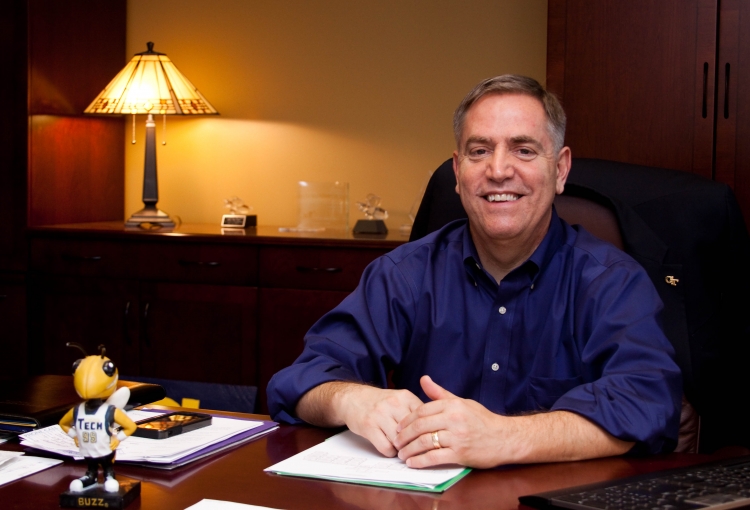 Welcome to the Office of the Dean of Students!

The Dean of Students has a long and rich history and tradition at Tech, 90 years of providing support and advocacy on behalf of students. The Office assists students in the resolution of problems, provides information about, and referral to campus resources, and promotes initiatives that address students' needs and interests. In addition the Office provides educational and co-curricular activities and experiences that encourage students to have a positive college experience.This Web site introduces the Dean of Students staff along with the various offices and programs associated with the Dean's Office. The site is filled with helpful information on what services and resources are available to you as a student, opportunities for involvement both on and off campus, important campus policies, and links to other offices on campus.

I hope that you will stop by and introduce yourself to me and my staff. I look forward to meeting you. Go Yellow Jackets!

John M. Stein
Associate Vice President & Dean of Students
Organizational Chart for the Office of the Dean of Students
Mission of the Office of the Dean of Students
The Office of the Dean of Students is committed to fostering an inclusive community of care by enhancing student learning and development, and promoting self-discovery through programs, services, and initiatives.
Values of the Office of the Dean of Students
Civility – Students solidify a positive regard for the community through the promotion of a higher level of thinking, challenging boundaries, and respectful behavior.
Connectedness – Students realize a sense of belonging with the Office of the Dean of Students' and Institute communities through authentic relationships, mutual respect, and positive engagement.
Inclusion – Students and the Institute share responsibility for creating and fostering a community that celebrates differences and actively strives for full and equal participation of all groups.
Integrity – A community built on honesty, trustworthiness, accountability, and the highest standard of ethical behavior where students' actions reflect their words and are consistent with the principles of the Institute.
Student Success – Students achieve positive outcomes when the Office of the Dean of Students supports a student's commitment to his/her academic pursuits inside the classroom and provides meaningful co-curricular opportunities for learning and engagement.